SCALAMANDRÉ AND STARK FABRIC ANNOUNCE MERGER

SCALAMANDRÉ AND STARK FABRIC ANNOUNCE MERGER
BY KATY B. OLSON
STARK is merging its fabric division with SCALAMANDRÉ, creating a new company under the Scalamandré name and bringing together the companies' product lines as well as their sales, design and marketing teams in the process. The two brands will each own the newly created entity, with STARK's Chad Stark as president and Scalamandré's Louis Renzo as CEO.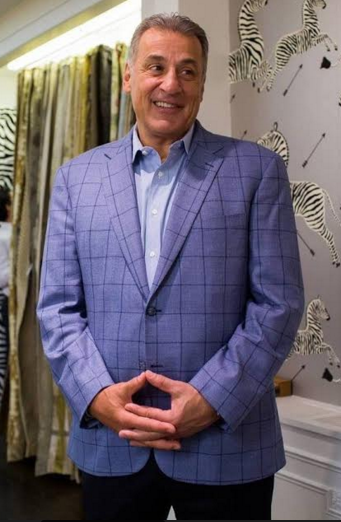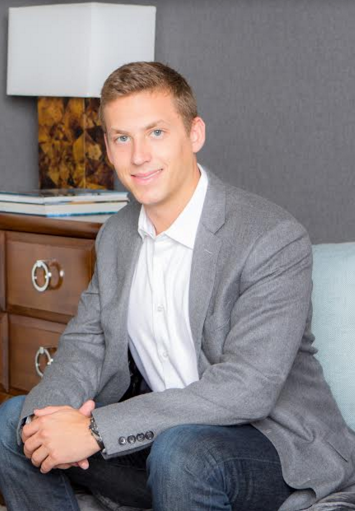 Louis Renzo; Chad Stark
The merge doesn't impact the STARK carpet and rug brand, which will continue its separate operations, led by Chad Stark and Ashley Stark-Kenner as senior vice presidents, Steven Stark as president, and John Stark as chairman. But what will change? According to the companies, STARK Fabric and Scalamandré will be "fully integrating their businesses" over the next six months to a year, with the majority of the fabric showrooms becoming Scalamandré locations. In areas where both brands have showrooms, the stores will be consolidated into a single presence.
Meanwhile, STARK-owned fabric lines—Old World Weavers, Fonthill, and Grey Watkins—will continue as distinct brands carried by Scalamandré, which will also represent fabric and wallcovering lines previously represented by STARK, including luxury French brands LELIÈVRE and TASSINARI & CHATEL, Italian brand MISSONI HOME and Swedish brand SANDBERG, among others. STARK-branded product, including furniture and trimmings, will be rebranded under the Scalamandré name.
How did the consolidation come about? The Stark and Renzo families, says Chad Stark, have "known each other for a long time and have always had a strong working relationship as friendly competitors. We also share a close adviser who knew each company's strength and future strategic priorities, which are very complementary. He suggested we speak about a national partnership, and the rest is history." Plus, three years ago, STARK had represented Scalamandré in the brand's New York showroom for a short time. "While that agent agreement was short-lived, our families have stayed close," adds Renzo. "Serious discussions about a deeper, national partnership began in October 2016."
Interior designers, in particular, can expect some changes in both product and outreach thanks to the merger. "Over the course of the next year, interior designers should begin to see exciting introductions of new product from us, as we work to develop and implement a creative and clearly differentiated brand strategy," says Stark. "We will be focusing our efforts on developing unique and updated looks for each of our complementary brands. The designer will be able to easily shop a full range of product that addresses a wide variety of projects, not only through our re-merchandised showrooms, but also through an updated and improved website."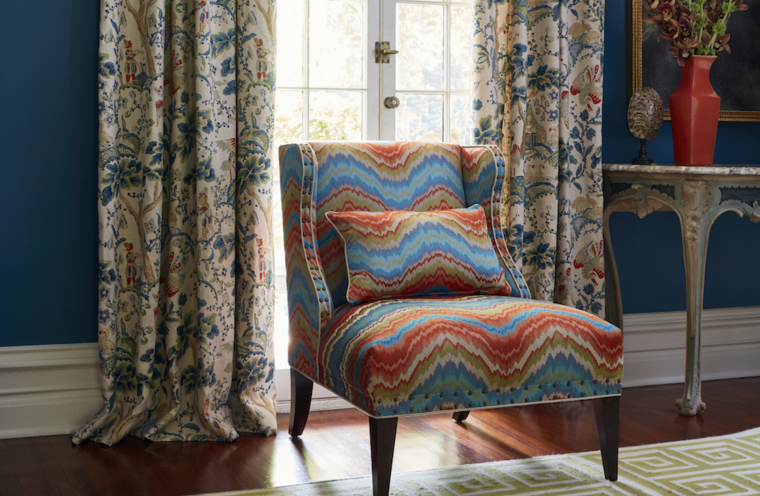 Scalamandré has been in business since 1929 and has been involved in historic and cultural commissions including the White House, the U.S. Capitol, U.S. Treasury, Monticello, Mount Vernon, Colonial Williamsburg, The Morgan Library, Wrightsman Galleries at Metropolitan Museum of Art, Isabelle Stewart Gardner Museum, Winterthur, the Mansions of Newport, Radio City Music Hall and the Metropolitan Opera House.
The merger will impact STARK, he continues, "because we are now working with a larger and extremely talented design studio and sales force, both of which will contribute to a greater and more accessible product offering for our clients." As for its impact on Scalamandré, Renzo says, the benefits will be both financial and creative. "The Scalamandré brand will be stronger and more visible through a greater distribution network of showrooms and agents and will benefit greatly from the larger, combined financial resources that will allow us to explore new and innovative product and distribution strategies. The combined product offerings will allow us to increase our presence in the market, and we will also be able to focus on improving our service to customers by having an efficient infrastructure based in Calhoun, Georgia."
Sourse: https://editoratlarge.com