Russian collection design / Valentina Andreeva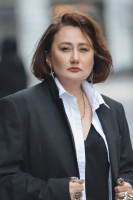 Is Russian collectible design sold in Russia?
It's time to have an honest conversation...
"Here's a chair - you sit on it, here's a table - you eat at it"... But there is still a desire to sit on something aesthetically pleasing. Somebody prefers well-known Western brands, someone will become a customer of luxury furniture ateliers (like Mrs. Ruby) and someone will go further because their perception of interior design is conceptual and philosophical – anyway, all roads lead to Mrs. Ruby.
But seriously, those who need philosophy and concept are a minority. But as long as there is this minority - collectible design is necessary.
And the next question is for those who create it - how to promote and sell this unique product?
The main market law is immutable - demand breeds supply. The formula is as clear as day, but in our country only in theory...
Of course, the name of the designer and the ability of the manufacturer to create a product of the highest quality play a huge role, but this is not enough...
We need interested intermediaries between creators and consumers. And this is especially important in the difficult time of the economic crisis when the market for unique goods, balancing between design and art, is shrinking.
Is Russian collectible design sold successfully? It's a difficult topic...
I am a sort of newcomer in this business, I have only been producing designer collectible furniture for a little more than a couple of years.
Over the past three months, which were very difficult for any business area, I have sold: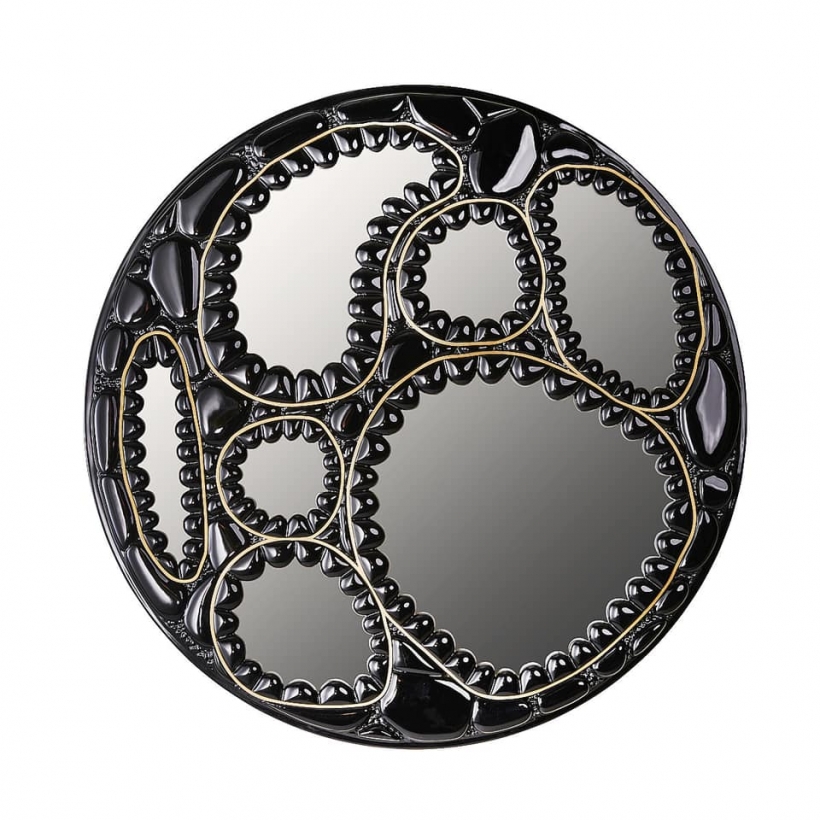 1) Mirror Zooom – 5 500 €, by Taras Zheltyshev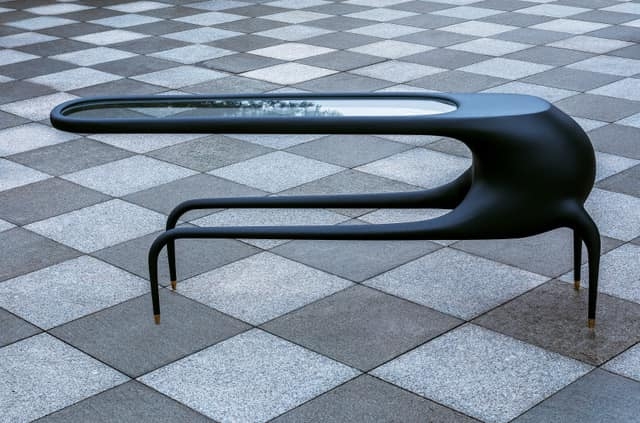 2) Kroger Bit console – 15 000 €, by Taras Zheltyshev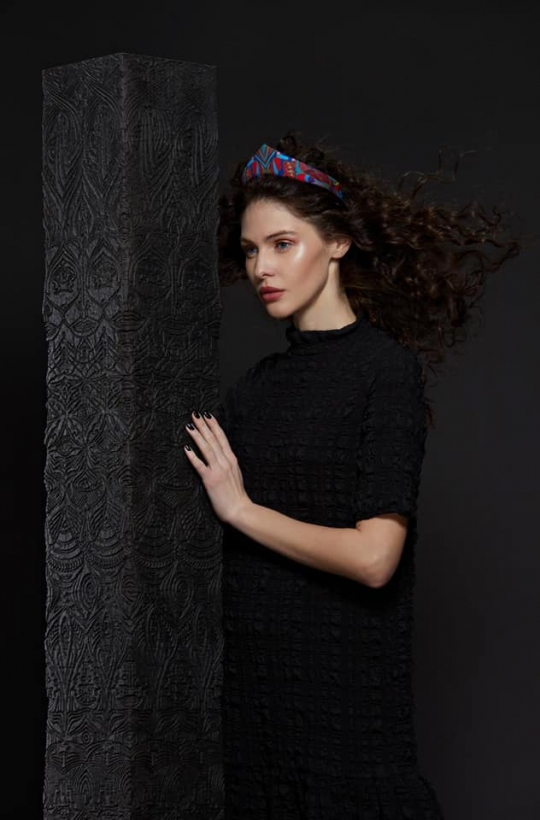 3) Totem poles "VolgaRa" in the amount of 2 pcs. 6000 €, author Irina Batkova
And I would be happy to compare it, whether it is a lot or a little. Unfortunately, there is no one to compare it with …
It's a pity, but the concept of "Russian collectible design" – is a kind of "a flight to the moon", which is possible, but not for everybody...
There are interesting, unique, distinctive designers, but they are in the minority compared to painters, decorators, architects who offer their sturdy, beautiful, and most importantly – traditional projects, which are so dear to the heart of the average customer.
On the one hand, the manufacturer has work in a commercially profitable project that is guaranteed to please the consumer, and on the other - something brilliant, but with vague prospects for implementation.
When a collectible item is created, someone should be interested in it, for example, a gallery. Unfortunately, there are very few of them. But if you are lucky, and the gallery takes your product, the promotion stage begins.
What tools does the gallery have?
Mainly, there are exhibitions: in the gallery, joint projects with museums, urban (related to design), international.
What's next? People are watching, but... do they buy it? Alas, they usually don't.
We must admit that Russian collectible design is in its infancy. And the thing is not even about the items. Potential buyers simply do not understand why they need it. Yes, they have the opportunity, they have the desire, but they consider furniture design items as an investment. And I assure you, their investment consultants rarely consider the Russian direction, they prefer to choose European object artists for their clients.
Of course, buyers of Russian design items exist, but this is a narrow circle of connoisseurs. It resembles a special interest club, but only a few people invest in it. In most cases, this is not even an investment, they just like the item and that's it, this is a kind of love at first sight. But these are single stories.
So far, everything I see, unfortunately, confirms the words of Maria Tenisheva, she said a hundred years ago, that Russian design should be brought to Russia through Europe. So many years have passed, and nothing changes! There, in the West, everything is still better and sweeter for rich Russians, although this is far from true... and even more, Russian is not desirable in Russia.
By the way, concerning "Russian Style" and "Russian shamanism" collections by Elina Tuktamisheva, galleries in France and, strange to say, the Baltic States are interested in her! And we, in Russia, only take a visual interest.
But let's continue to examine this difficult topic.
So, in the field of collectible design, there are four pillars - the artist/designer, the manufacturer, the gallery owner, and the buyer.
The artist needs to enhance his name and sell the item,
The manufacturer has marketing and image-building interest,
The gallery owner teeters on the edge of art and business,
The buyer wants to make a long-term investment,
Everyone has their own interest, but all interests revolve around one thing - the subject.
The first two points would be solved faster if the galleries bought the items, rather than taking them for sale. But this, as a rule, does not happen, because it is a risk for the gallery.
And if everything is clear with the area of responsibility of the designer and the manufacturer, then whether the gallery will find a buyer is a big question. Most often, the gallery acts as a platform for the presentation of the subject, gives the subject a gallery status, but doesn't sell it.
The items are returned after the exhibition to the authors or producers, because the galleries simply do not have the opportunity to store all this collection variety, and they need to make a new exhibition because the gallery also needs to maintain its name.
I don't know about artists, but producers are not very interested in this whole scheme right now. Since the sale goes on public price, the manufacturer can no longer sell them at "their" price, only at the price agreed with the gallery.
And galleries, as mentioned above, do not contribute much to sales. Except for posting on the site and on their social networks, after the presentation of the subject, there is no more marketing promotion. Also, the galleries are not very happy about the fact that the artist also sells products himself. But the artists have to make a living somehow. And if the gallery didn't sell it, they'll do it themselves. And believe me, the gallery didn't sell it.
Perhaps it is high time for Russian galleries to transform their work on collectible design.
But in what way? - I don't know...
I sold my collectibles, except for one mirror, myself, although I had no goals to promote the collectible product.
There is one personal paradoxical insight - fashionable, creative, posh ladies, who come to galleries, become inspired by what they see, and then, instead of buying the item that inspired them, line up to the manufacturer to make their own line of collectible design!
How does that even work?
They say to me: "It's a sin for you to complain! Unlike the others, you have collectible sales!". But I'm not talking about cases of single sales now, but about what we should all do next?
Let's discuss this important topic. I'm interested to know what you think about this. Share your experiences and thoughts. Perhaps by reflecting together, we will discover a new formula for interaction or admit to ourselves that all we can do is just targeting the West.
Penatis editorial staff would like to thank Valentina Andreeva for the material provided