Portraits: Mathias Ouvrard-needle artist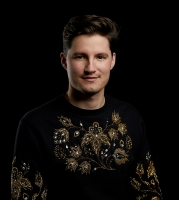 Meeting with a Breton embroiderer, textile artist and "discoverer of cloth".
Interview with Claire de Pourtales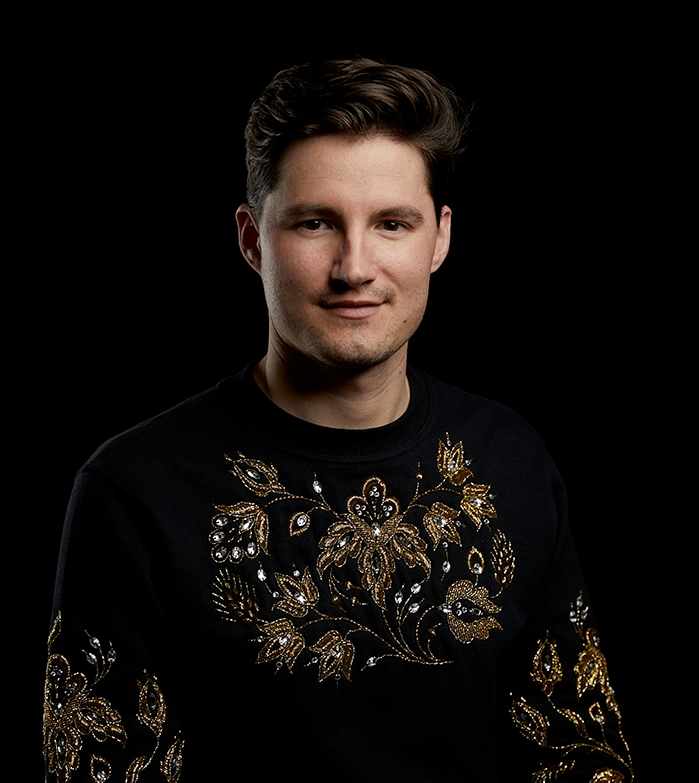 Mathias Ouvrard © Charlaine Croguennec
Mathias Ouvrard was born in 1990, and did not languish in the long wait until he had a needle in his hands. A dancer in the group "Eostiged ar Stangala", he learns to embroider in order to provide a service to the troupe, and discovers a passion for this business. It doesn't matter to him that his classmates and friends don't understand this, Mathias loves embroidery too much to give it up. After receiving a bachelor of applied arts degree, he moved to Paris to study as a textile craftsman, studying embroidery at the Duperre school. He even has the opportunity to work for 4 days on some details from the Alexander McQueen collection – 4 days of creative madness, during which he learns a lot.
During our conversation, one word is often repeated: matter. It is not so much the colors or shapes that attract the artist as the play of matter. He did not hesitate to flatten the Golden threads to see the effect that would result. He manipulates matter to "make it play again". "Matter has something to show me, and I like to know it". For some time now, he had been working on velvet: cleaning it, flattening it, playing with the light.
The young artist first independently studied embroidery techniques, using books and textbooks. But he's not interested in technology. Rather, what it allows him to show, say with it, do. "I'm not interested in following the laws of the profession." This is the "visualization" that he is looking for, claiming that he always finds his way. The technique he uses most is the Luneville hook, "but giving him more freedom!".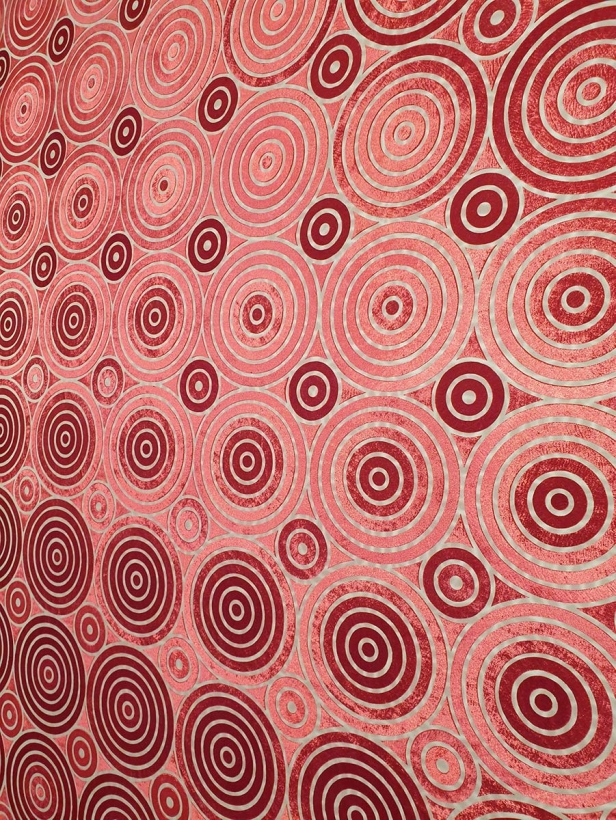 Large red shape, 90 x 140 cm, hand-painted velvet and scissors, hot glue on silk organza
He is also fascinated by the old exhibits, the ones he inherited, and the ones he finds in museums. He likes to study them literally "all the seams". He invites a friend to the Victoria and albert Museum, where he freezes for a long time before each outfit, that in the end he is forced to leave before the end of the exhibition, because he risks making the companion die of boredom. But he's passionate. He is currently working on outfits from the late 19th century and early 20th. From southern Finisterre clothing to beautiful materials that show the superiority of the technique of the time. He seeks to bring out the aestheticism in order to make it enter into modern art.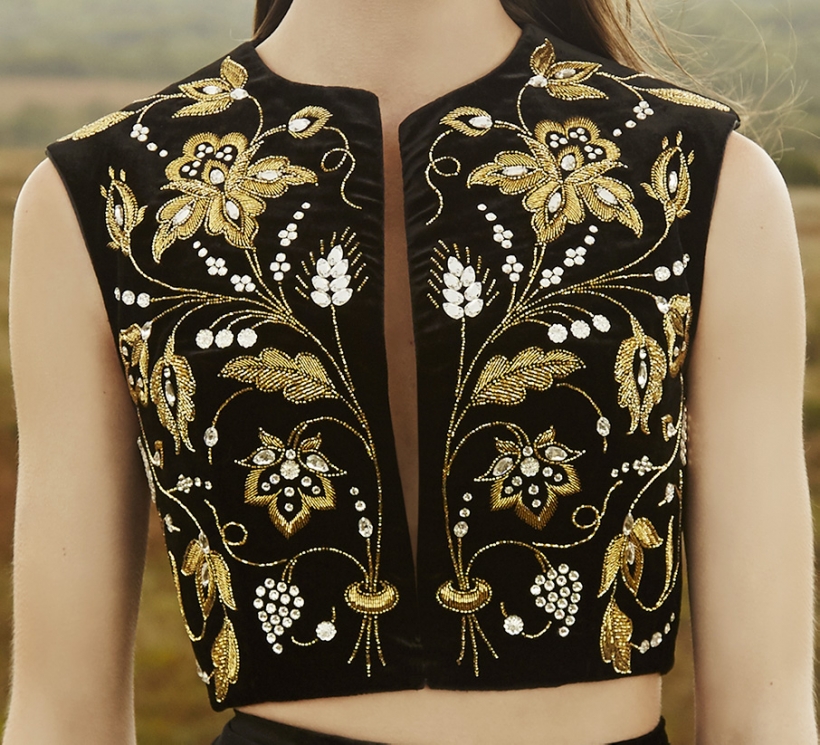 Detail © Charlene Croguennec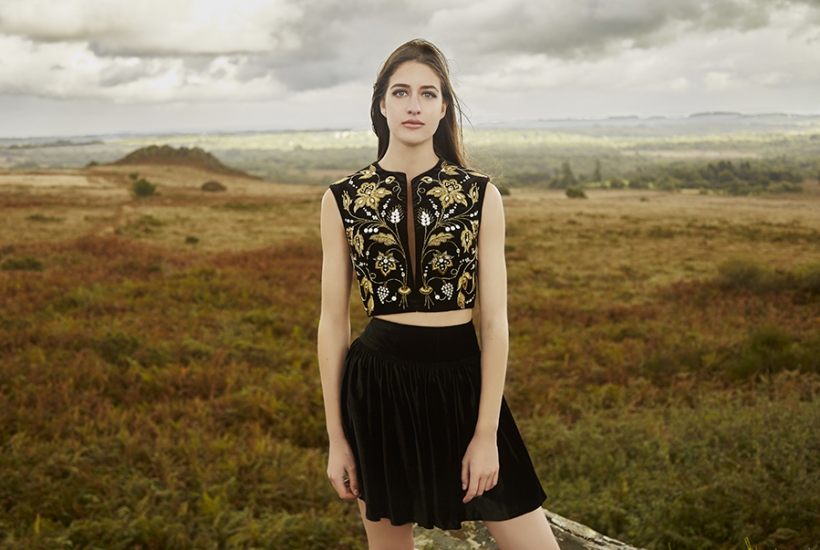 Crocheted, with the addition of pearls, black velvet corset. Beads, half-tubes, and glass cabochons. Collaboration with Jan Thomas © Charlene Croguennec
His goal is to search for identity, and his art is based on his Breton roots. He is not interested in creating a "modern, like everyone else". First of all, his art is based on a firm belief: "it is a pleasure to redo the traditional models of my region, but this is not an act of" good will", it is first of all a need, a desire that I cannot explain to myself. Subsequently, I want to "engage" him. But I think I would have done it anyway."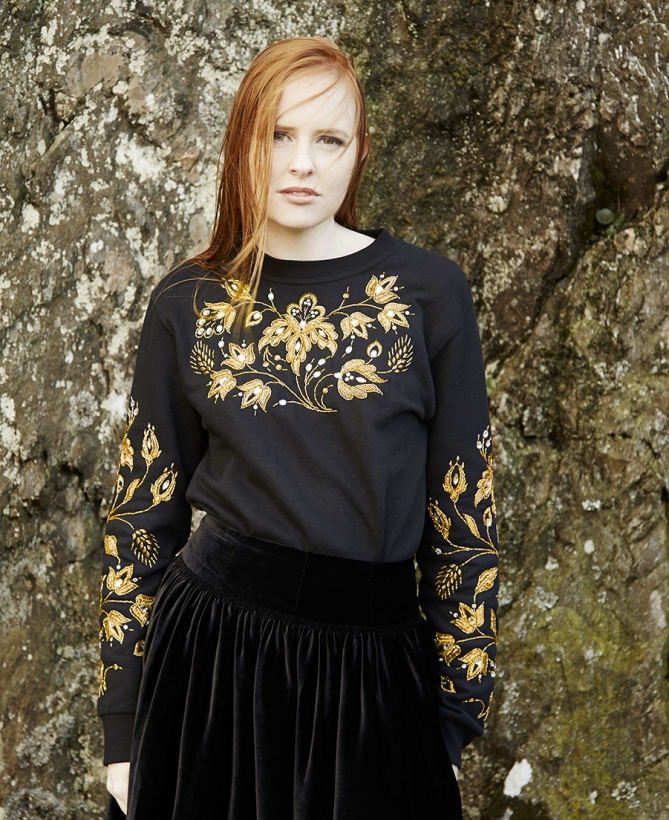 Black sweater embroidered with pearls by hand. Beads, half-tubes, and glass cabochons. Collaboration with Thomas Janv © Charlene Croguennec
Another important thought for him is the recognition of Brittany and its culture. Crushed by the Central government of Paris in the 19th century, Breton culture is not considered in detail, is not respected, and is considered old-fashioned. "My grandmother spoke Breton, and I liked to listen to her chat with her friends on the phone. But she wouldn't teach me the language. She didn't see the point, because she was always told that her culture didn't mean anything."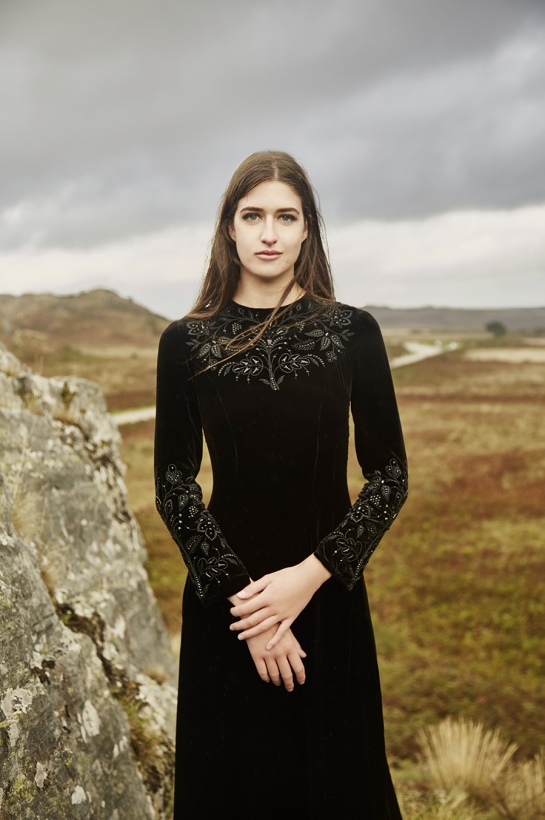 Black velvet long dress sewn with a hook and needle. Charlotte beads, half-tubes and glass cabochons. Collaboration with Jan Thomas © Charlene Croguennec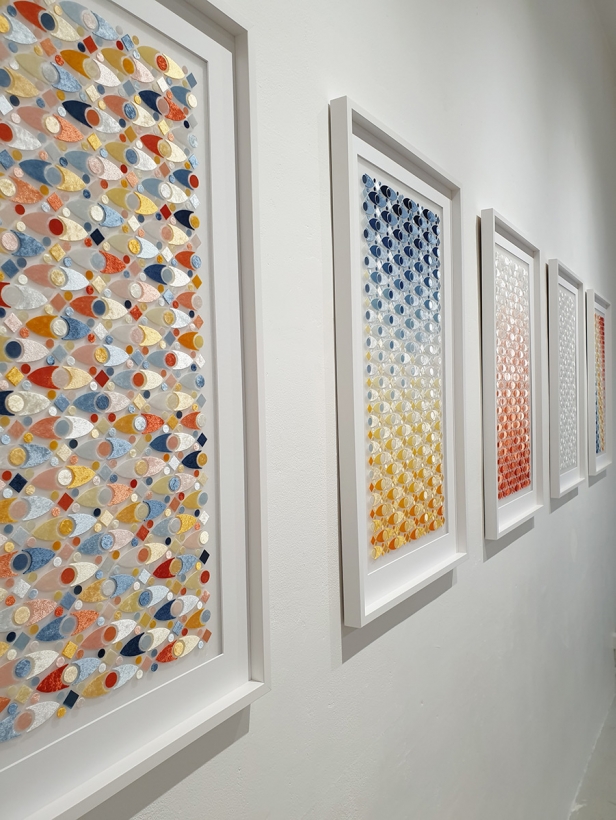 Collage of five images, 37 x 67 cm. Hand-painted velvet (24 colors), cut with scissors on a template, hot glue on silk organza © Mathias Ouvrard
It allows you to create a to a greater extent than the artists. And he admitted to addiction to Clementine Brandies, which studied the lessons of embroidery. "Her universe is quite different, but we have fascinating conversations about matter." He's holding back ... working on things from the McQueen collection, at this moment he is also passionate about "creating matter", the quality of the cut, tailoring. But it doesn't feel fulfilled. Four days was enough. The desire to create his own creations, to act in all directions, makes him also refuse to teach at the Yauen school, where, nevertheless, he loved to work. Yes, Mathias Ouvrard is an artist – who may not yet know himself a little, but in whom the fire of creation is burning.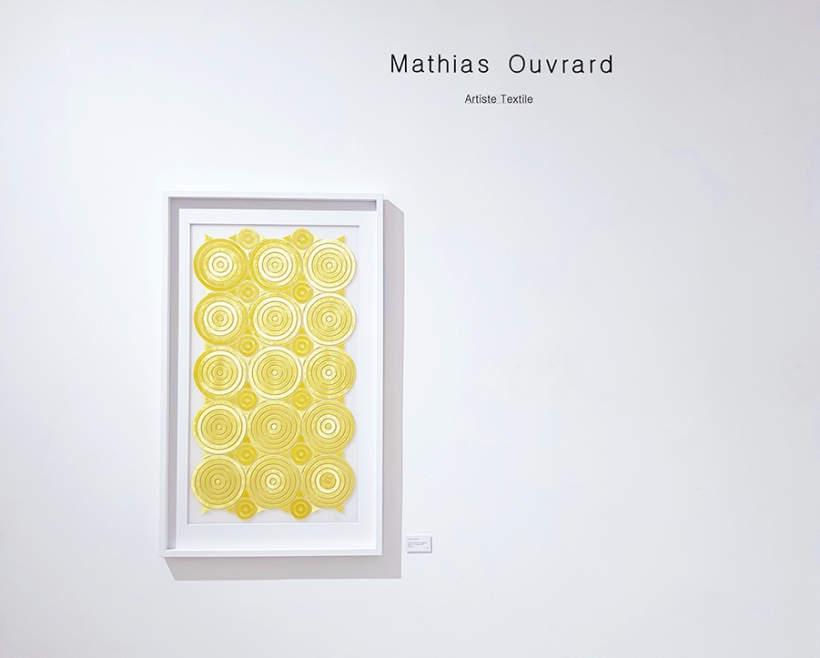 Velvet size 37 x 67 cm, painted yellow, cut with scissors and planted on a hot glue based on silk organza © Mathias Ouvrard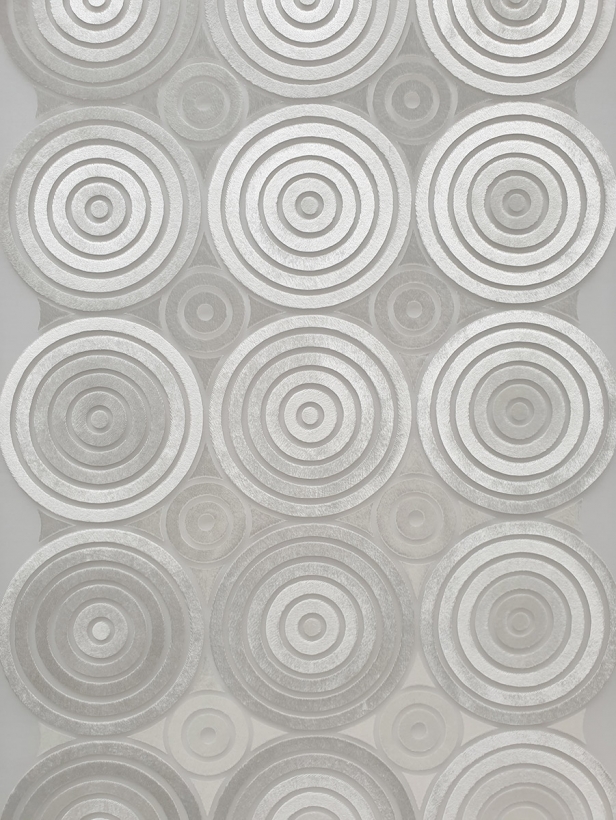 Velvet size 37 x 67 cm white, cut with scissors and put on the hot melt adhesive on the basis of silk organza © Mathias Ouvrard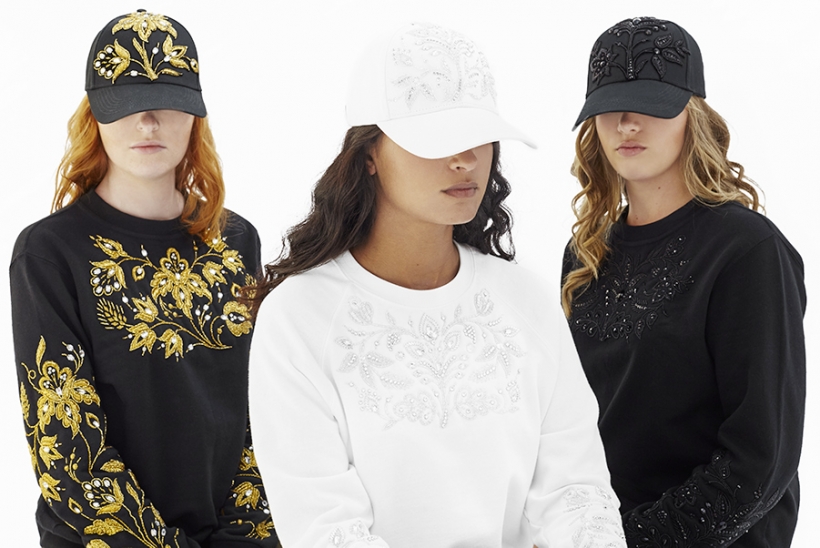 pearl-Embroidered hoodies and hats. Beads, half-tubes and glass cabochons sewn by hand. Collaboration with Jan Thomas © Mathias Ouvrard
Source: https://www.letempsdebroder.com